The RK Studios Academy is a high level, high touch, one-on-one mentorship program with certified Master Trainer Roslyn Koenig. Through this program, you will become a licensed PMU and tattoo artist. You will receive direct training that certifies you to work with a machine and provide the highest quality permanent makeup services to your clients!
Read through the details and FAQs below to get a feel for the progression of the program and what you can expect throughout your apprenticeship!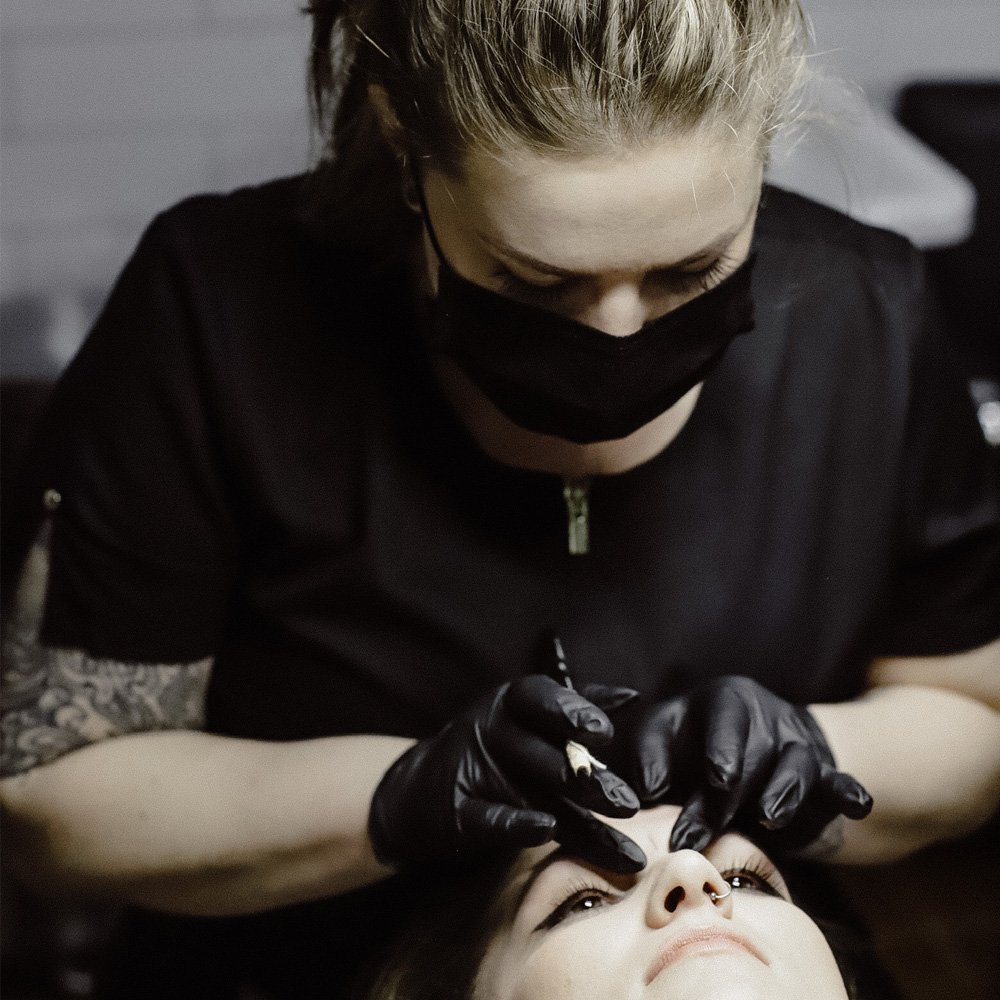 Through this program you will complete...
A six-month intensive apprenticeship. You will learn how to work with a client from start to finish: consultation, how to map and place the best brow for your client's face and aesthetic goals, the actual powder brow technique, color theory, brow color correction, and aftercare.
You will work on fifty separate clients through your six-month apprenticeship. The amazing thing? You will make commission on every client you take.
Receive your Missouri Tattoo License
Beauty Angels Powder Brow Course
Permanent makeup machine
All products and tools you need
Designated bed/work space to service your clients
One-on-one mentorship from Roslyn Koenig Master Trainer & licensed tattoo artist.
Get paid for each model you take!
Frequently Asked Questions
Still have questions before you apply? Use the "Contact" page to send us an email for anything you might need!